Pulse Reports
Enterprise reporting and analytics platform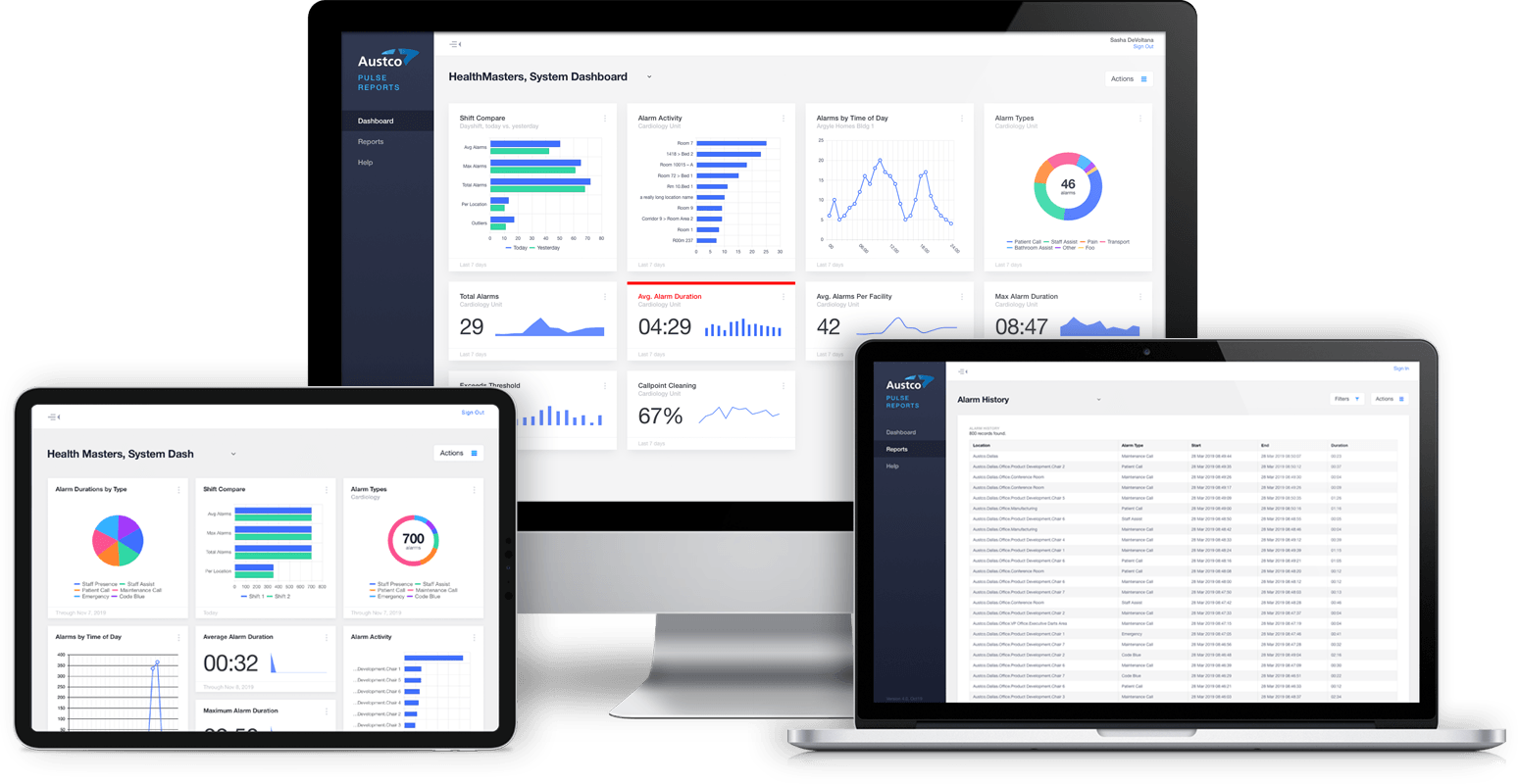 Pulse Reports is two enterprise applications in one
An advanced reporting engine with multiple, templated reports that can be filtered, customized, exported, and automatically emailed.
A sophisticated healthcare dashboard, displaying KPIs that monitor alarm activity at any level: from individual call points all the way up to the entire healthcare system.
True enterprise reporting
Pulse Reports can aggregate data from a single building, all the way up to a geographically diverse health system or IDN. There are multiple deployment options to fit any need.
Compare rooms, floors, units, buildings, or entire regions.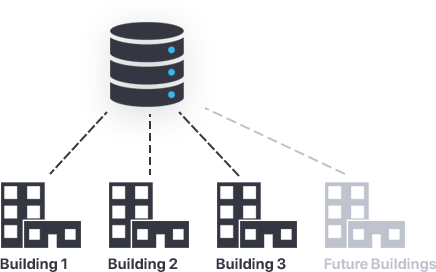 You have questions.
Pulse Reports has the answers.
How long are patients waiting once they've hit the call button?
What's the average staff response for each unit?
How often are rounds completed?
How long does it take to clean patient rooms?
Do we have enough coverage for the busiest times?
Which unit has the most alarms? The fewest?
How long are staff spending in patient rooms?
How can Pulse Reports help your facility?
Staffing and resource distribution
Measure alarm data to identify the busiest locations/shifts/times of day for accurate staffing coverage. Measure exactly how much time staff spend in patient rooms.
Adherence to protocol
All Austco call points have a "cleaning mode" that reports as an alarm type. Measure how often call points are being disinfected. With a "rounding" button on the workflow stations, measure how often rounds are completed. Similarly, measure workflow reminders such as "re-assess pain" or "medication adiministered".
Measure what matters to YOU
Create a custom workflow button to capture a metric, for example "patient in room" to capture how long patients wait until they see a staff member. You can pull up a report on just that "alarm" type to see exactly how long patients are waiting.
Patient care initiatives
Rounding, pain management or any patient experience survey topic can be tied to a button and reported on. Reports like Staff Response will tell you exactly how long patients wait from the time they press the call button to the time staff arrives, as well as how long staff are taking to answer calls.
Process improvement
Insights gained from Pulse Reports can create process improvement across your healthcare organization. Identify efficiencies and roll them out to all your facilities. Alternatively, identify areas that need improvement and use insights gained from other parts of your organization to drive change.
Information sharing
Pulse Reports is a web-based product, meaning there's no software for users to install. The data is accessible from anywhere within your network, including through a VPN. Your IT team controls access to Pulse Reports through your Active Directory.
Reports

Transform nurse call data into actionable intelligence
Pulse monitors nurse call activity, collects alarm and response data, then creates metrics for measuring and analyzing performance outcomes.
Each of five report types provides actionable intelligence, allowing leadership to generate and monitor alarm data from the bed level up to the IDN- or system-level.
Automated reports means your team can set up a report and it will be emailed to the appropriate people as frequently as you choose.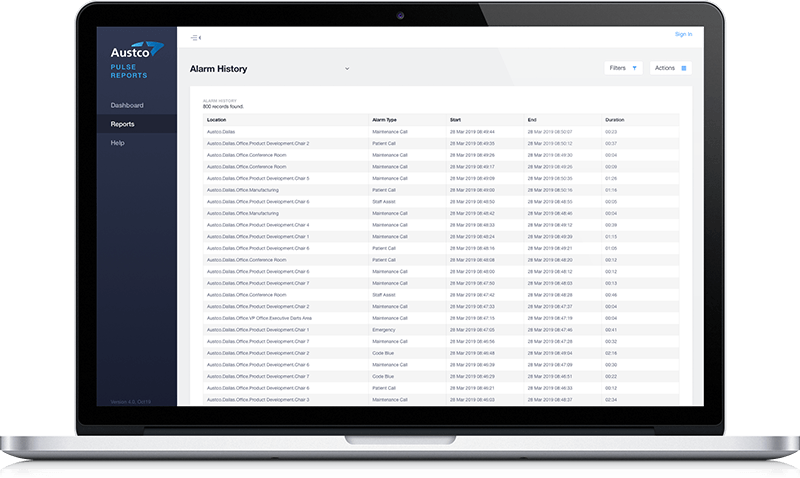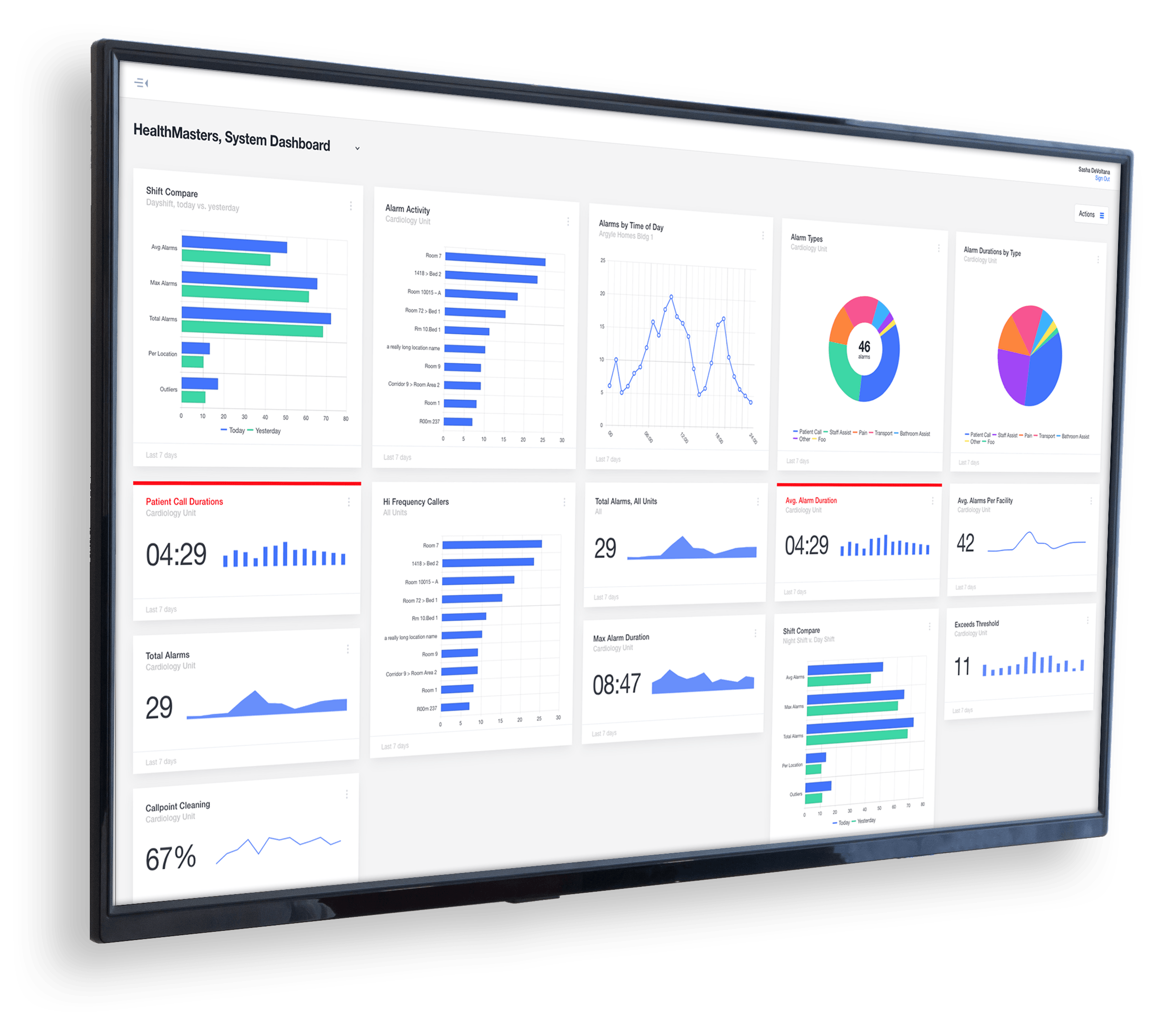 Dashboards

Monitor the health of your healthcare
Keep your finger on the pulse of your facility with Dashboards. Dashboards display "widgets", each representing one or more KPIs. Add widgets to the dashboard to monitor multiple areas of operational performance simultaneously. Add as many widgets of each type as you need to precisely track data at all levels of your facility.
Dashboards are highly configurable and allow users to choose how data is displayed, and how widgets are arranged. Each user – whether a frontline nurse manager or a c-suite executive – has their own dashboard showing the data relevant to them.
Deployment Options
Choose the model that fits your needs, whether you're a single building or a geographically distributed health system.
Cloud
For true enterprise reporting, house your data in a cloud server so it's accessible from any networked computer. Cloud is the best option for large facilities and geographically distributed systems.
On Site
The server and your data are on-site, and accessible from within your network. Best option for single-building facilities, and can be extended to multiple sites with a wide area network, or VPN.
Data only
If you already use a in-house or commercial data visualization tool, you can simply import your nurse call data and leverage your existing software.
Get More Information
Contact Austco for more information, and to receive a price estimate.
Schedule a Demo
See Pulse Reports in person. Schedule a webinar or a demo at your facility.